Ivey Jo's Handcrafted Elderberry
West Georgia Spine Center
A POWERFUL ALLY
EVERYDAY IMMUNE SUPPORT
We sell only the best Elderberry Syrup & Elderberry Syrup DIY Kits for you and your family! We are fully licensed by the Georgia Department of Agriculture and use all organic ingredients.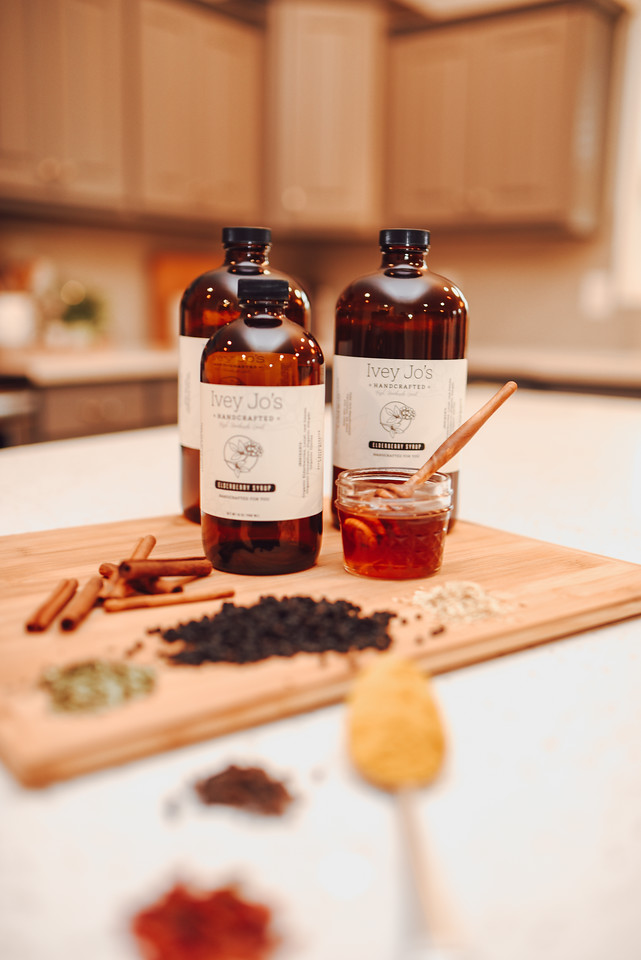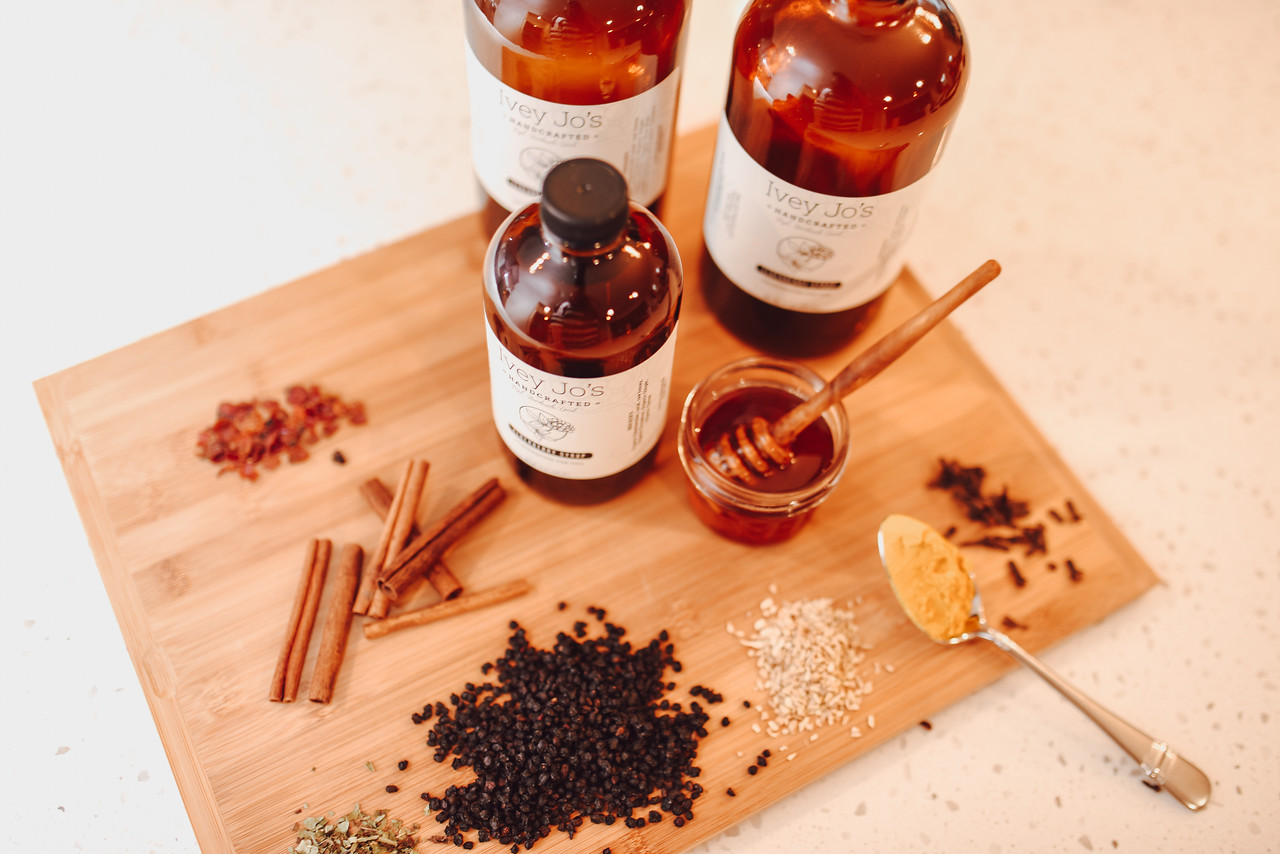 Elderberries have been used for centuries as a home remedy for the common cold and flu, both of which are caused by a virus.
It reduces the severity and duration of the flu if taken within 48 hours of the onset of symptoms. There are numerous studies supporting this and our customer testimonials support this belief as well.
Elderberry can also help boost gastrointestinal health and relieve inflammation.
Elderberry Syrup is a low-calorie food packed full of vitamins and antioxidants. Our syrup is high in vitamin C, dietary fiber, and a great source of antioxidants.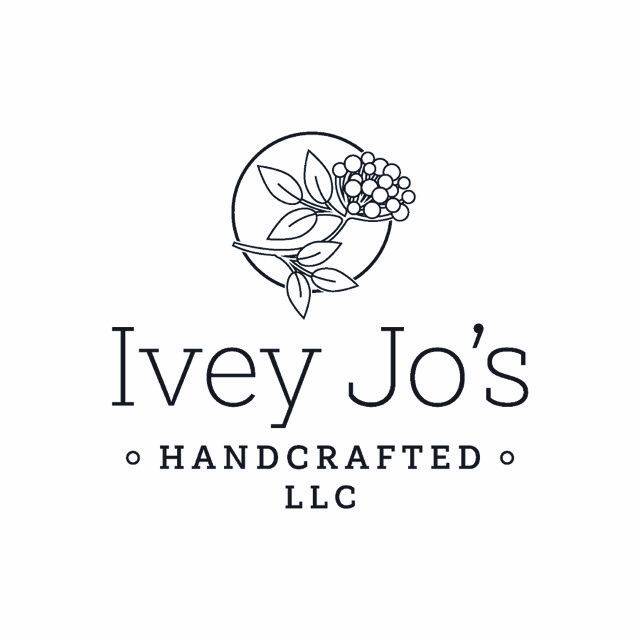 Our Elderberry Syrup contains raw honey and is bottled at a low temperature to maintain the qualities of the honey so you and your family get the full benefits.
When taken daily, Elderberry can help to support a healthy immune system.
*These statements have not been approved by the FDA.
SERVING SUGGESTIONS:
Syrup for ages 1+ only, lasts 3-6 months & must be refrigerated. DIY Kit safe for any age if sweetener used is not honey, expire one year after purchase date & are shelf stable. Children: 1 teaspoon/day Adults: 1 tablespoon/day Increase to 2-4x a day as needed Please visit
IveyJosHandcrafted.com
for more info.
INGREDIENT BENEFITS:
Elderberry:
Antioxidant, anti-inflammatory, & anti-viral. Attacks the cell walls of viruses, disabling replication and function.
Cinnamon:
Anti-inflammatory. Helps to fight bacterial and fungal infections.
Ginger:
Helps inhibit rhinovirus (causes the common cold), reduces inflammation, boosts circulation, & immune boosting properties.
Clove:
Antioxidant, anti-inflammatory, antiseptic and antimicrobial properties.
Raw Honey:
Cough suppressant, helps reduce throat irritation, fights off seasonal allergies, antibacterial, and anti-fungal.
****Elderberry Syrup Plus includes turmeric, rose hips and echinacea. Turmeric is highly effective for inflammation. Echinacea is very high in antioxidants. Rose hips have more vitamin C than oranges!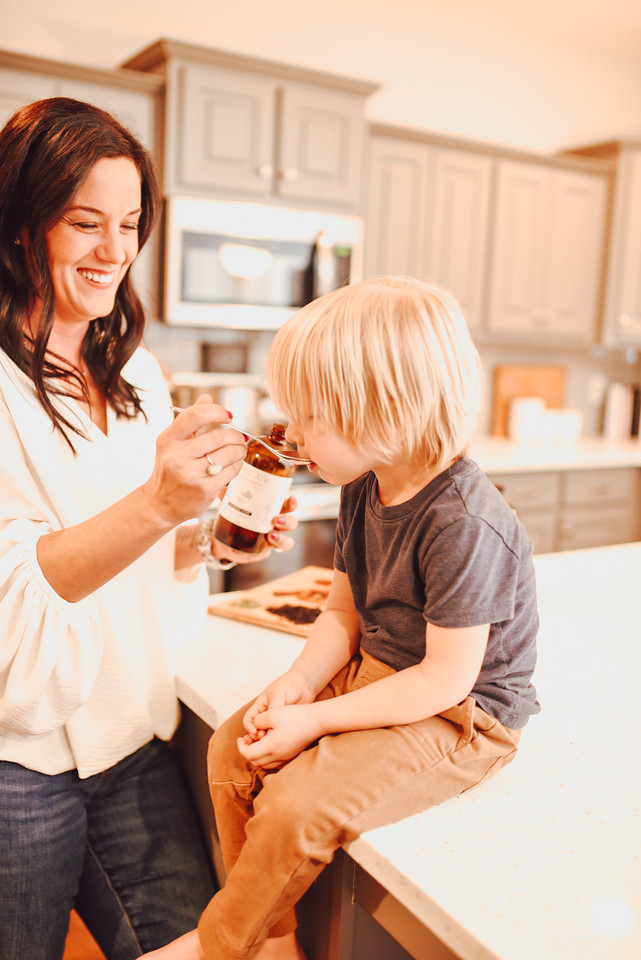 As well as Chiropractic Care, we offer Massage Therapy, Acupuncture and Trigger Point Injections
There's no denying the power of bodywork.
Regardless of the adjectives we assign to it (pampering, rejuvenating, therapeutic) or the reasons we seek it out (a luxurious treat, stress relief, pain management), massage therapy can be a powerful ally in your healthcare regimen.
Call 770-834-6669 for a free initial consultation.
The pain stops here. Let our family take care of yours.